Vishwas Mudagal – Best-Selling Author
Vishwas Mudagal is the author of the No.1 best-selling novel Losing My Religion, which was launched in 2014 and went on to become a sensation across India and the world with a huge and devoted following.  His book is now translated into Hindi and Kannada. With the success & popularity of his debut novel, Vishwas has etched his place among the top authors in India.
Losing My Religion was voted as the No.1 book in 2014 (Reader's choice) by readers in India (according to the research conducted by research firm Simplify360 which took ratings/reviews from readers directly from Amazon, Flipkart and Goodreads.). Deccan Chronicle named him in the Top 11 personalities of 2014 in Bangalore, the silicon valley of India, recognising his growing popularity in India, especially among the youth. He was invited at various literary festivals across India including the most famous Bangalore Literature Festival 2014.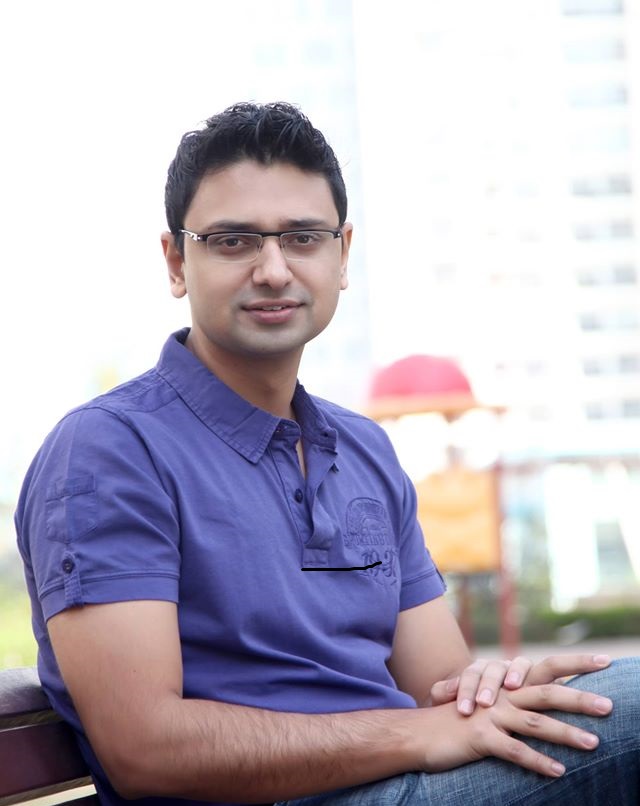 Although Vishwas is a successful entrepreneur and a CEO, he has embraced storytelling as his parallel career. He considers "storytelling and entrepreneurship" as his two passions, and he cannot choose one over the other. He wrote his debut novel in very interesting circumstances. The idea for his debut novel Losing My Religion came from his real life experience, when he shut down his Internet based firm. In the novel, the protagonist Rishi Rai faces a similar situation of bankruptcy.
Because the book is inspired by his real life experience, his journey and the characters of his book have influenced and inspired everyone – young and old. His ideals and thoughts have inspired the youth of the country to follow their passion without fear of failure.
Vishwas is a passionate storyteller, who believes in writing stories that are both meaningful and entertaining to the readers. As a writer, his style is simple, crisp and captivating. He believes in writing a story in a way that helps readers visualize and immerse in a universe that he created for his characters.
He admits that he never expected such a favourable response to his book. Here are excerpts from The Author's Note from his book –
"I have to admit that I'm overwhelmed with the response I have received for Losing My Religion so far. After five years of rejections, 14 versions of the story and 155 drafts before I finally found a publisher, could I have predicted it would go on to be a bestseller? No, not even in my wildest dreams.
But then I had always believed that my story had a life force of its own; it was a story that had to be written. It was a story that had to be read . . .
The genesis of LMR is my life; I started writing it in 2009 when I shut down my Internet startup, almost turning bankrupt. It was autobiographical to start with but the story soon escaped that premise and started taking a life of its own, no doubt influenced by my experiences and the people I met, and the places I travelled to…… 
I'd like to believe that everyone has a 'Losing My Religion' moment in ones life; I had mine and you will have yours. I hope that the story resonates with you as you connect your life with the lives of the protagonists.
I have received tons of messages from readers on how the book inspired them to do greater things in life, how it helped them get over a breakup, how it gave them courage to not give up or give in, how it freed their minds to enjoy life carefree, and so on. There is nothing more grateful for me than hearing your thoughts, experiences and feedback, either good or bad. I would love to hear from you. Write to me without hesitation at [email protected]
Yours truly, Vishwas Mudagal"
Vishwas is currently writing his next book, a novel that is about a man set in the future. Know more about him and his journey with these useful links –
Download first 30 pages of best-seller Losing My Religion for FREE

Get Your Copy Of Best-seller Losing My Religion: