From a successful entrepreneur to the best selling author, Vishwas Mudagal has aced it all.
His full Success story and his recent best selling book 'The Last Avatar- Age of Kalki'  has been featured on the latest edition of Deccan Chronicle newspaper dated 14/12/2018 page number 2.
The official book launch is on 16th December at 6 pm at Atta Galatta, Kormanagala.
If you have to be around, Do attend the event and get a chance to meet Vishwas Mudagal in person as he talks about his recent book, his success story, and much more.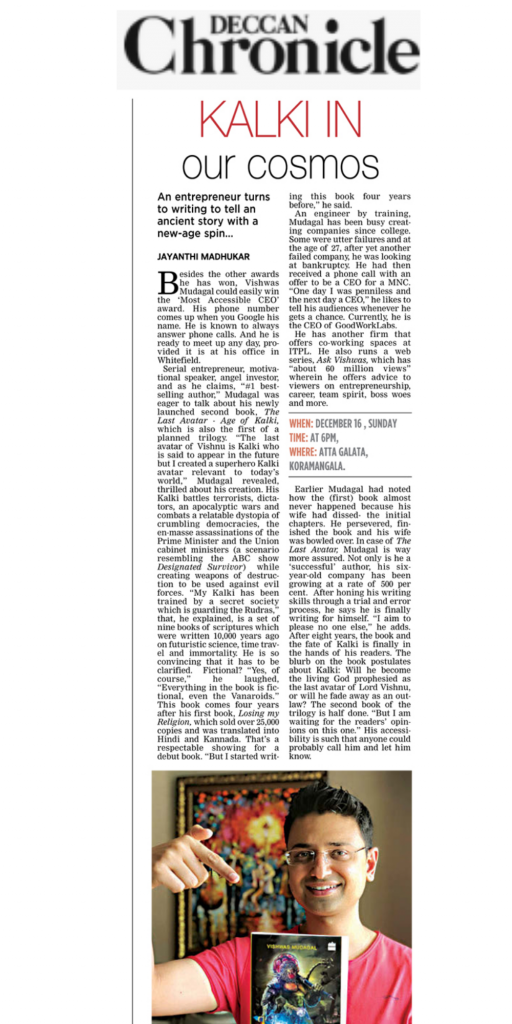 Facebook Comments