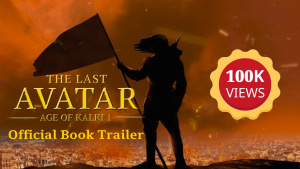 Well-known book review magazine Storizen reviewed the Sci-Fi Bestseller by Vishwas Mudagal, 'The Last Avatar- Age of Kalki 1' – rating it 4 / 5 stars. Storizen gives special mention to the blend of technology and mythology in the book as the best part, besides the narration and characterization. 
The characters of the novel are presented in a spectacular way and are admired by all. Storizen mentions, 'The character on the cover page will remind us of the legend in the Hindu mythological stories, Lord Hanuman.' Storizen praised the twist in the story, the sequences of all the scenes and the climax.  
Storizen's final verdict, "A good and unique read, which will leave you thrilled and all excited. Waiting for the sequel."
Read the complete book review of The Last Avatar here!
Facebook Comments