This is an icing on the cake of the rocking 2014!
Vishwas Mudagal, best-selling author of the blockbuster novel of 2014, was on the cover page of the Deccan Chronicle's year ender special on Bengaluru Chronicle. The special featured Top 11 Personalities from Bangalore who have moved leaps and bounds in 2014 following their passion in an off-beat track.
Vishwas said "It's amazing to be sharing space with such incredibly talented people who are the stalwarts of their respective fields. The newspaper called them "the young and the restless who took a brand new calling, creating their own body of work!" It's great to be on the cover page for this special one."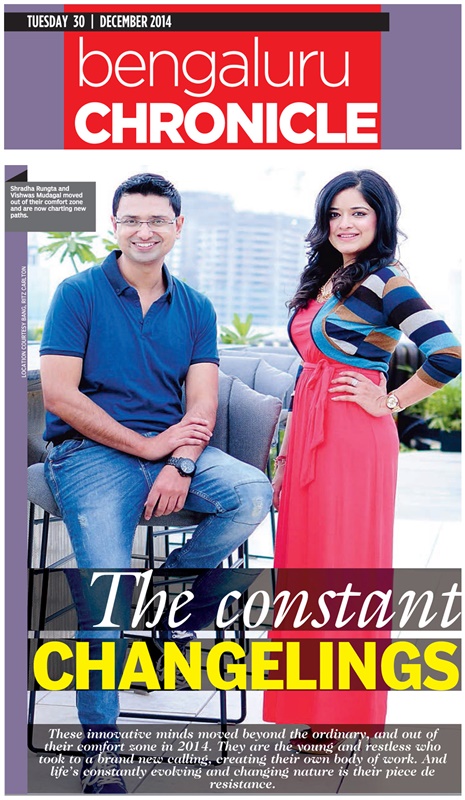 Here's the article and interview from today's Deccan Chronicle's year end special featuring top 11 personalities from #Bangalore who have made a mark in 2014!
It says "From being the founder of a failed startup to authoring a best-sellingbook to founding GoodWorkLabs, Mudagal has had quite the journey."
"The year saw the national success of his inspiration novel… and his Losing My Religion was recently voted the No.1 Reader's choice fiction novel of 2014."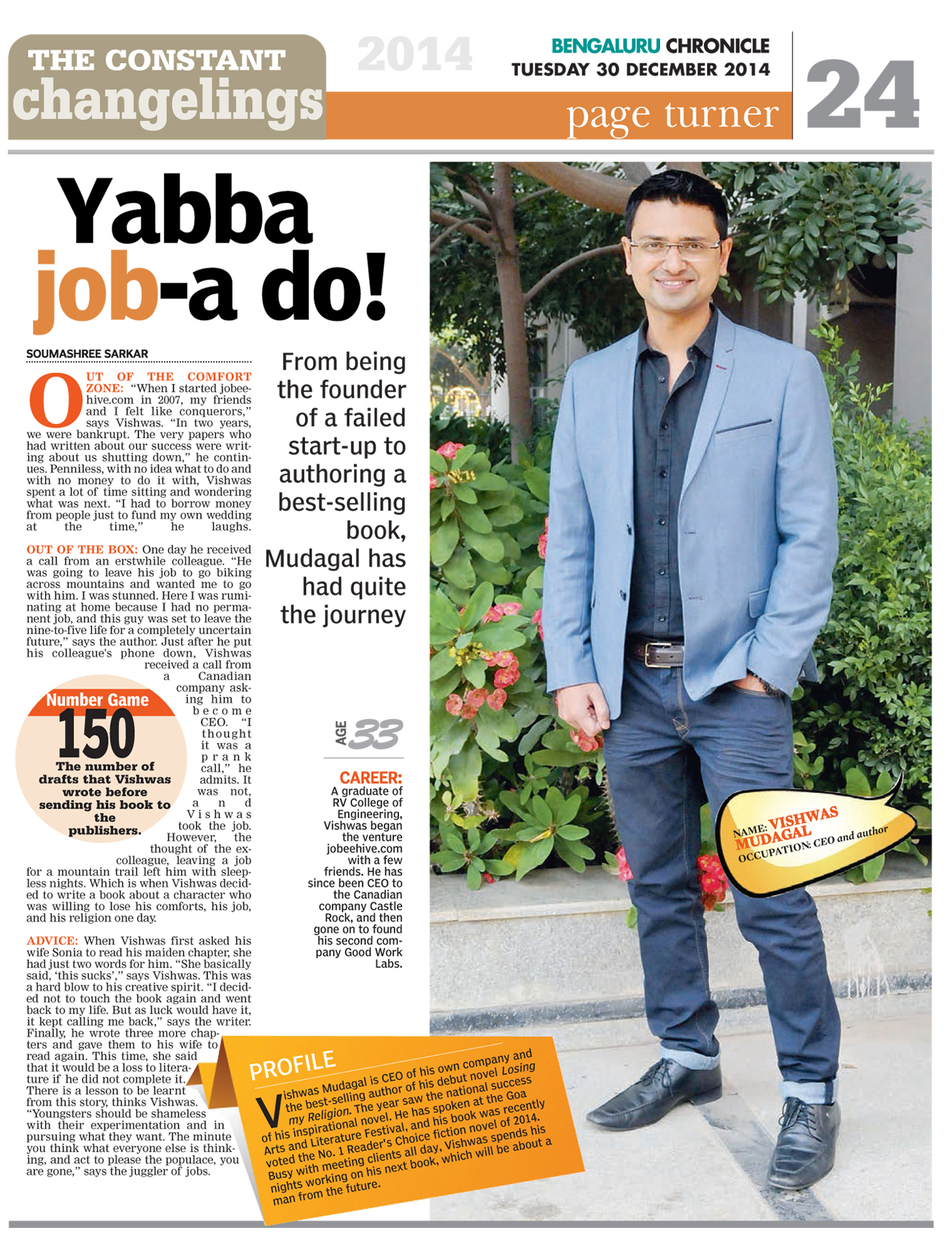 Facebook Comments