Serial entrepreneur Vishwas Mudagal had an amazing conversation in the podcast Innovation Shots by Beer Garage by ABinBev with Vijetha Shastry.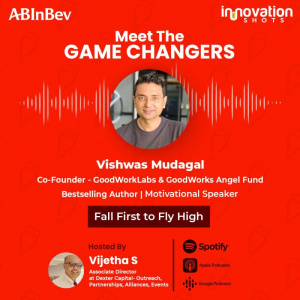 In the podcast, he spoke about the GoodWorks group of companies (GoodWorkLabs, GoodWorks Angel Fund, GoodWorks CoWork), the growth story, what's the DNA that has propelled our growth and what's coming up next in our roadmap.
Tune into Innovation Shots to listen to this wonderful episode – "Fall First to Fly High" !
Spotify: spoti.fi/39rp14D
Google Podcast: https://bit.ly/3kon6zX
Facebook Comments