In News! Best-selling author Vishwas Mudagal's interview in Being Woman magazine's latest edition (in the 'He Says' section)!
In this riveting coverage called "VISHWAS MUDAGAL SAYS," he answers questions such as –
"Who are the women behind your success?"
"What does religion mean to you?'
"According to you, can the words "masculine" and 'fashionable' go hand in hand?"
"Women entrepreneurship" and much more.
The coverage is done by Deepa Ravi and in her own words – "Here is a candid interview of the dashing, enterprising new age author who carries his 'heart on his book.'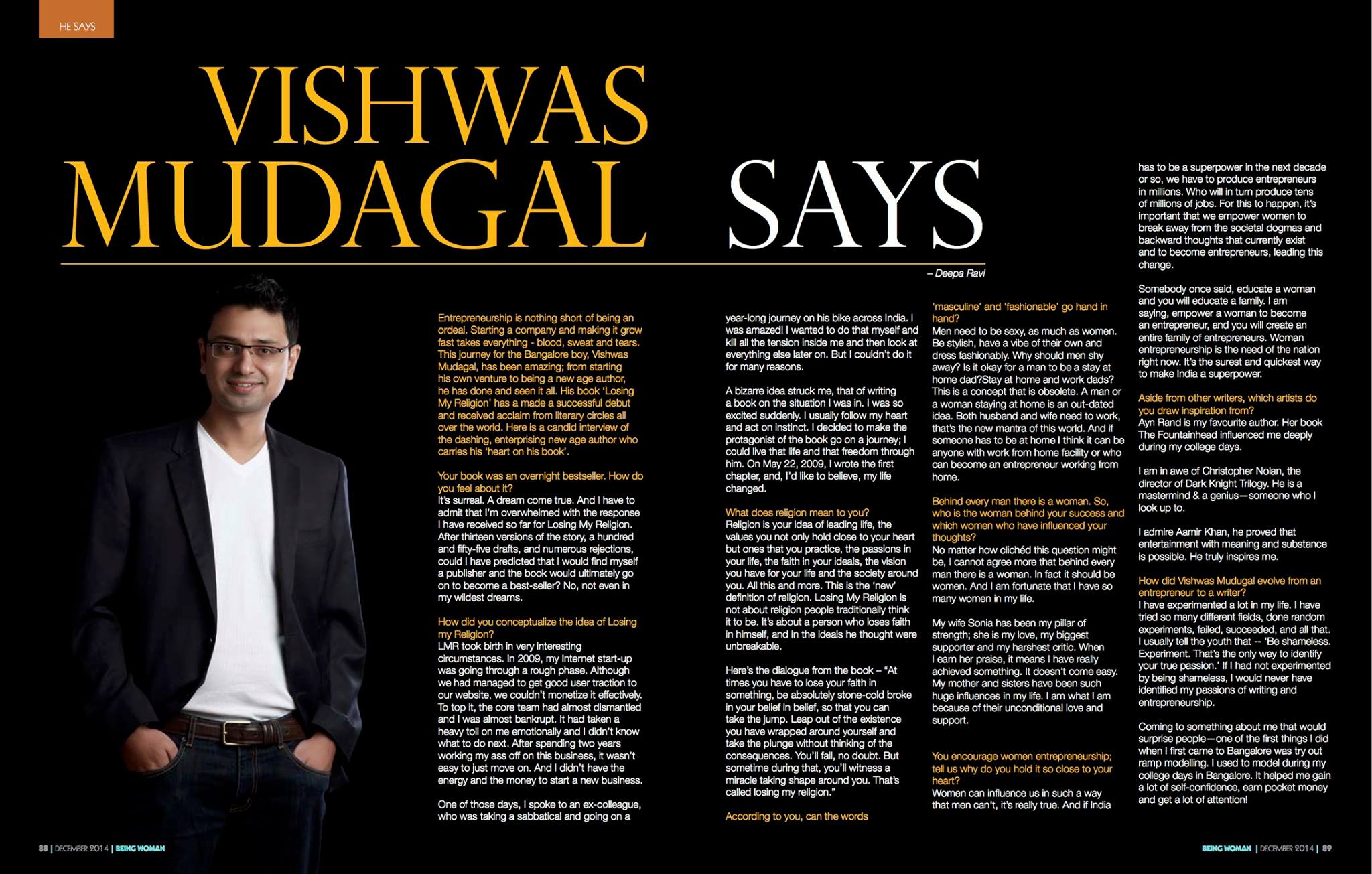 Facebook Comments