This Sunday, on the 13th of January 2019, don't forget to tune in to Fever 104 FM and listen to my exclusive interview with RJ Darius on his show – The Dons of Bengaluru from 6 pm to 8 pm.
The Dons of Bengaluru is a unique concept by Fever 104 FM that throws light on different people who have played an integral part in making Bangalore a better place to live.
I am super happy to be a part of the Dons of Bengaluru show on Fever 104 FM. On this show, I will speak about my new book – The Last Avatar, the success of my two companies – GoodWorkLabs and GoodWorks CoWork and my life which has been nothing short of a roller coaster ride.
Tune in to Fever 104 FM on 13th January at 6 pm.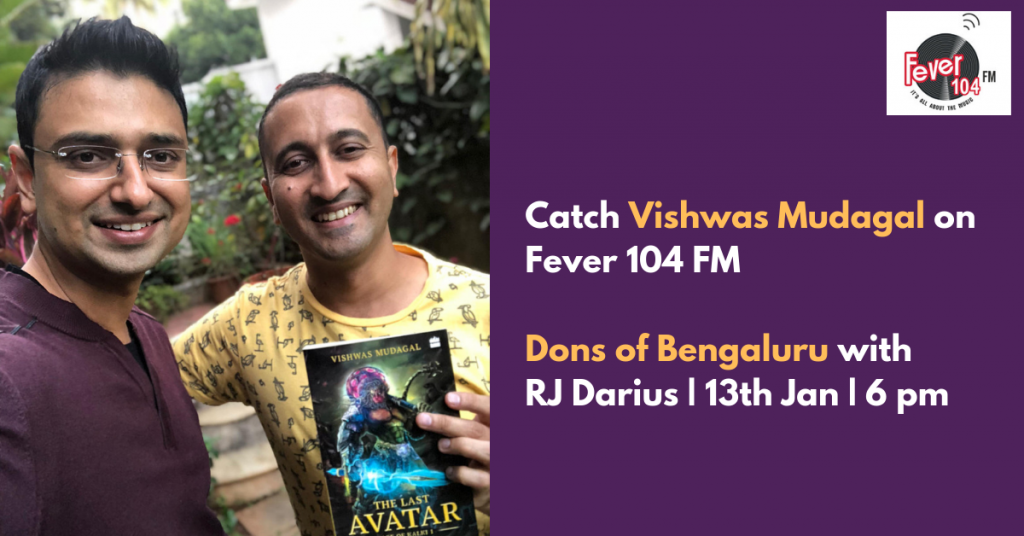 Facebook Comments