With the successful official book launch event of Author, Vishwas Mudagal's latest book, The Last Avatar- Age of Kalki, which happened on 16th Dec 2018 at Atta Galatta, Koramangala, The book launch event had reached to on to every nook and corner of the city and also the news reaching to north Karnataka recently another book launch event was held at Hubli which took place on 29th December at 6 pm, Sapna Book House, Laxmi Mall.
Adding to the occasion's specialty, It was also Gurappa Mudagal, Vishwas Mudagal's father  75th birthday. The event was also followed by a session of discussion with the event's chief guest, Prof. Siddu Yapalaparavi, renowned writer, and life skill trainer
The book launch event was covered by many newspapers all over North Karnataka.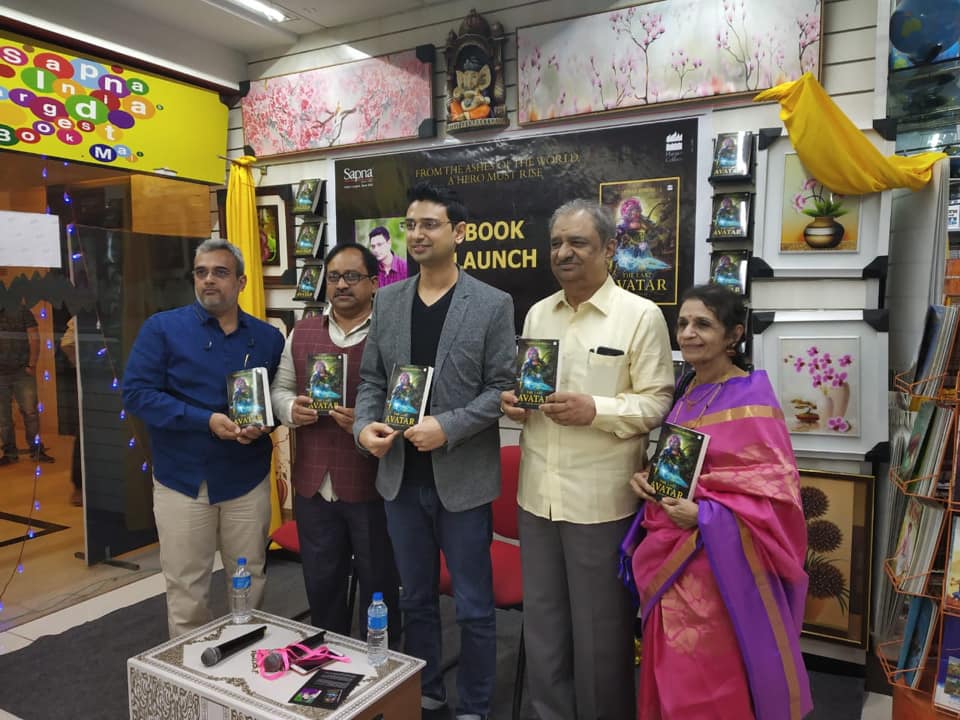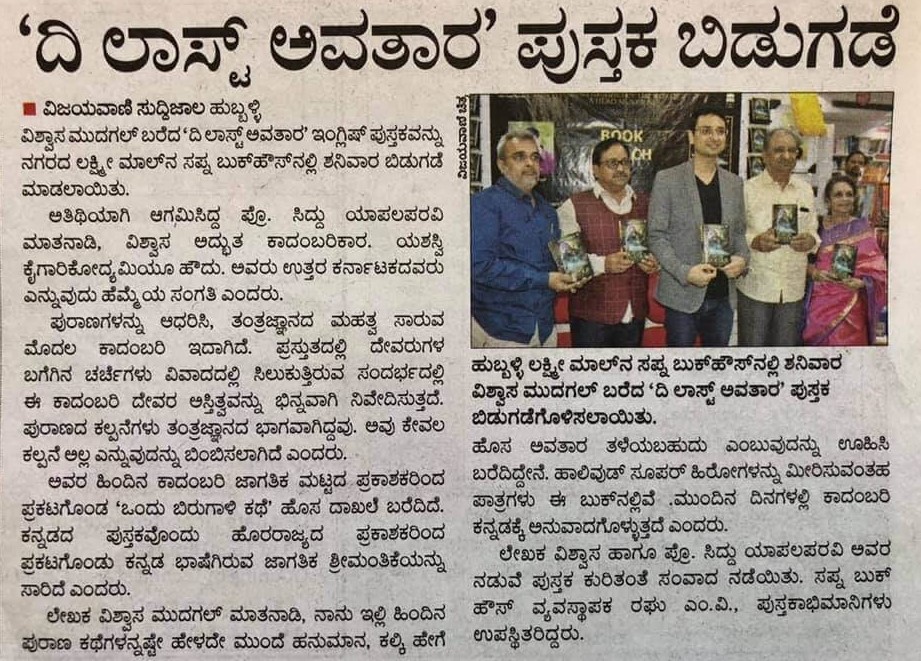 Facebook Comments