How do you find your true passion?  How do you know what excites you or what you are good at?
The only way to know this is by experimenting! But when you experiment, you need to be ready to fail. You need to be ready to pick yourself up, learn things and move on with your next journey.
People are going to talk about you, discourage you and even ridicule you. You need to be SHAMELESS! You shouldn't care what others say or do.
Focus on experiments and keep moving forward. That's the only way to find your passion, your true love and succeed in your life.
Through the book, Losing my Religion, Vishwas Mudagal found his love for storytelling and today is one of India's best selling author. He deems this to be the most beautiful experiment of his life.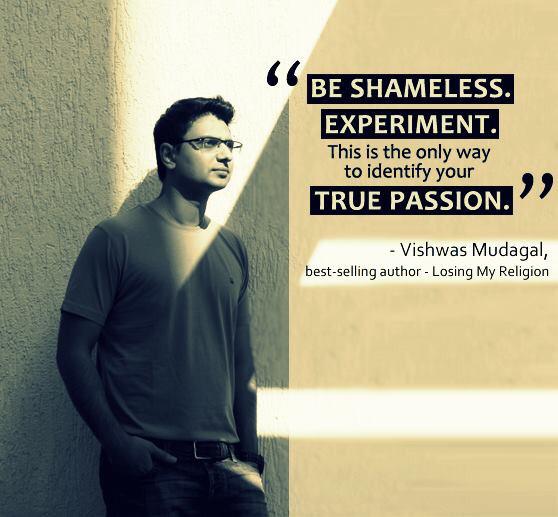 Have you found your passion yet? Tell us in the comments section below!
Facebook Comments