Microsoft CEO Satya Nadella shared 3 key traits that great leaders have in common. I find them invaluable. Read carefully & never forget them.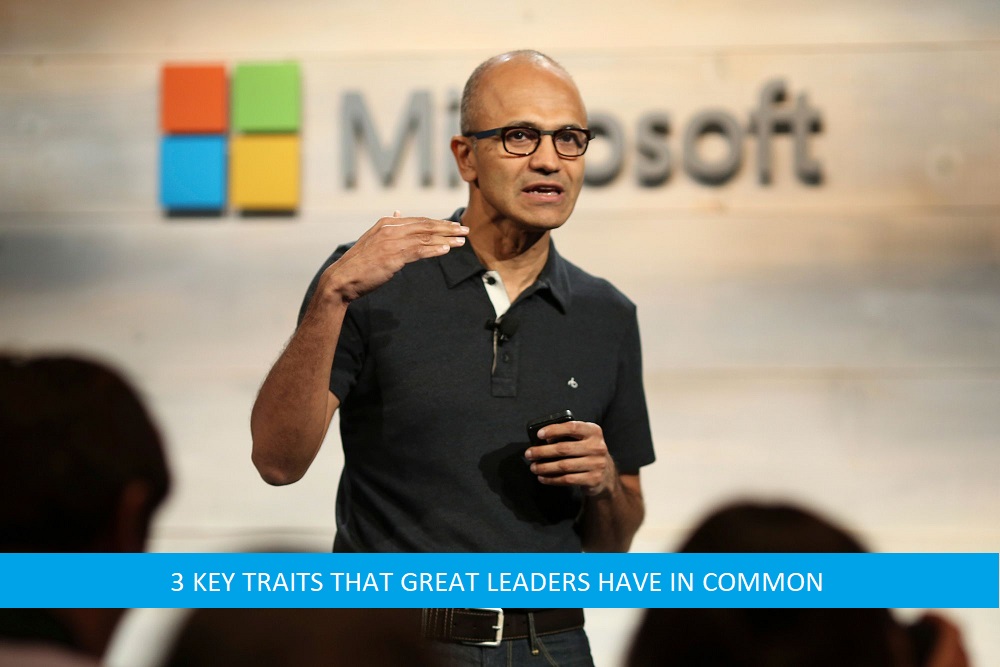 1. Great leaders create clarity.
In an ambiguous situation, where there cannot be complete information, that is when leadership will matter. Your ability to come into an uncertain time & future & bring about clarity is key. The people who are capable of getting into a situation where there is in some sense panic & who can bring first clarity on what to do next-that is invaluable.
2. Great leaders create energy.
No path is ever going to be easy. There is no simple thing that is always under your control, so the idea is that you have to create energy all around you & inspire followers.
3. Great leaders create success, no matter the circumstances.
Leaders can't say, 'You know what, I'm just waiting for you to remove all constraints & I'll be perfect.'" News flash: There will always be constraints. Great leaders don't hope for stars to align. Instead, they find a way to work with the reality the world serves up to them-no excuses, no complaining, just a single-minded determination to be successful.
Can you resolve to embody these traits? That's the path to become a great leader.
#AskVishwas
Facebook Comments